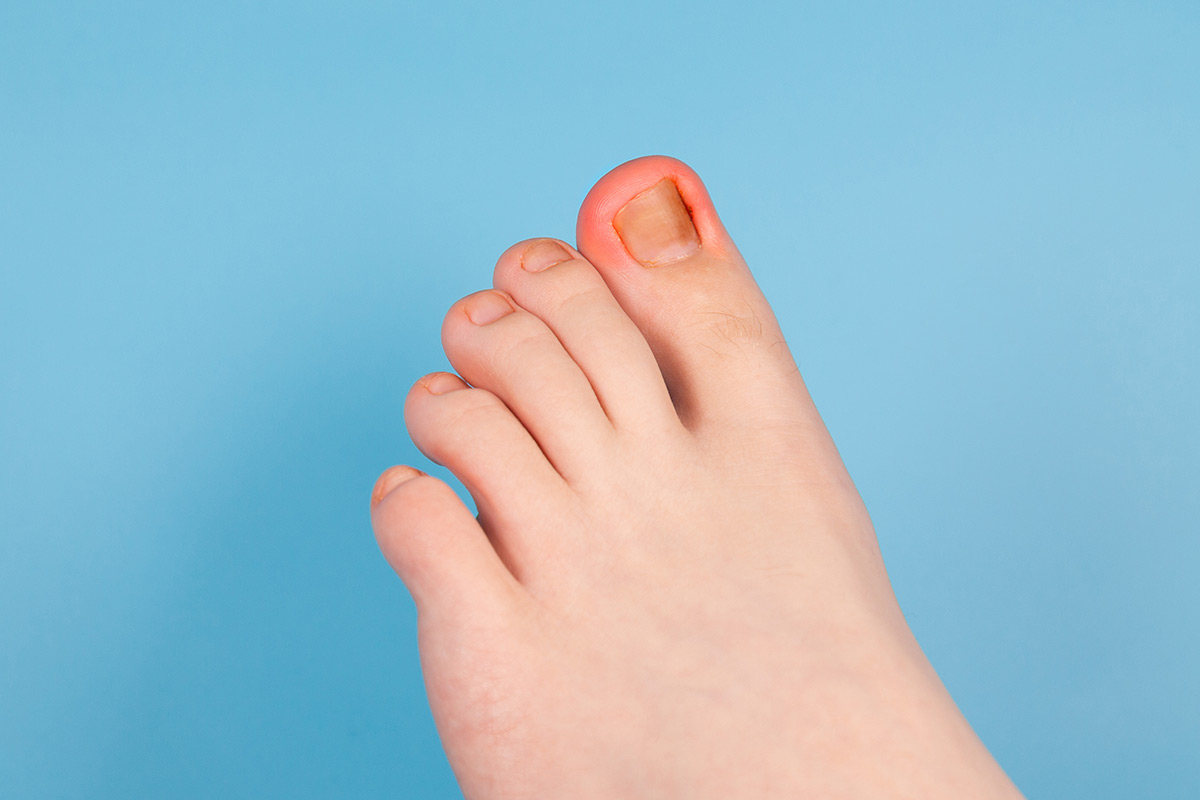 Ingrown nails are a common foot problem that can cause discomfort and pain. An ingrown nail occurs when a sharp corner of the nail grows into the skin, causing inflammation and pain. Fortunately, there are solutions available to treat this condition before it becomes serious. At Metropolitan Foot Care, we can help with ingrown nails by providing specialized treatments such as nail trimming, debridement, and the use of antiseptic solutions to reduce inflammation and pain. We can also provide advice on how to prevent ingrown nails in the future. Request an appointment today at our Brooklyn or Queens location.
What is Ingrown Nail?
An ingrown nail, also known as onychocryptosis, occurs when a curved nail grows into the skin around it. In many cases, an ingrown nail is caused by improper trimming of the nails; cutting them too short or at an angle can cause them to grow abnormally. Shoes that are too tight or too loose can also be a factor in developing an ingrown nail, as well as genetics and trauma to the area such as stubbing your toe or dropping something heavy on your foot.
Improperly trimmed nails increase the risk of developing this condition because they create pressure against the skin surrounding them which causes irritation and swelling. The result is often redness, pain and tenderness where the nail has grown into the skin.